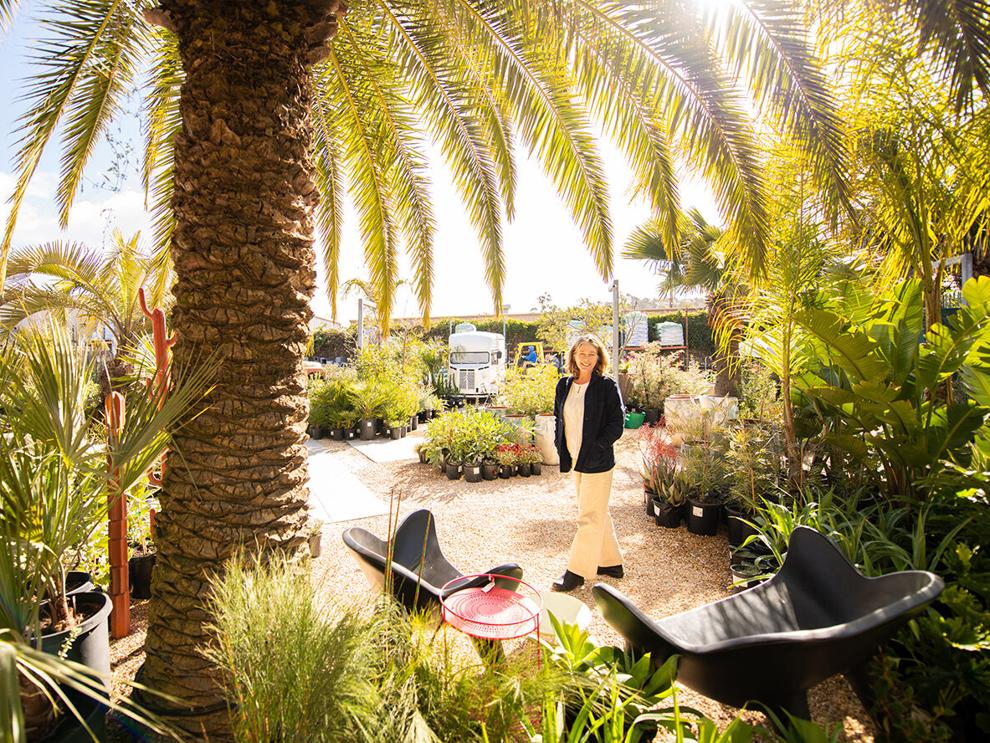 Flora Grubb has been a gardener her entire life. The cofounder and co-owner of the eponymous nursery located in San Francisco's Bayview neighborhood has become synonymous with some of the most stylish, lush and creative gardens in and around the Bay Area. Flora Grubb Gardens itself is a destination for drought-tolerant plants of all shapes and sizes, unique pottery, trend-defining garden accessories, and a vibe that's bound to awaken the nascent gardener in you. This spring, as the nursery celebrates its 20th anniversary in San Francisco — through multiple boom-bust cycles, the transformation of the City's demographics and, right, a pandemic — as well as a forthcoming location in Marina del Rey in Los Angeles, Grubb expresses a degree of disbelief, and no small amount of gratitude, to find herself here today.
What makes an amazing garden? For Flora Grubb, much of it has to do with the flow of how eve…
"I'm incredibly grateful that I get to keep doing what I love, which is helping people discover their relationship with plants," she says. "I just keep getting lucky." We're sitting surrounded by greenery on a quiet Monday morning in late January, ensconced in the embrace of a pair of Galanter & Jones heated chairs. The nursery is closed today, and Grubb warmly greets the few employees who are on-site to tend to the plants, which tower and drape in a kaleidoscope of color and texture. Luck may have something to do with it, but Grubb's distinctive vision, impeccable taste, business savvy and palpable passion for the work she does seem to be contributing factors as well.